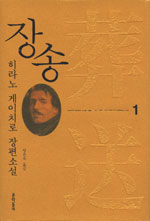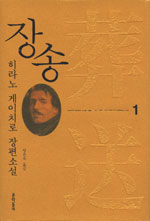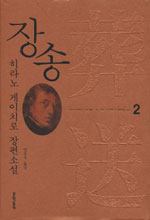 Korean《Farewell to the Departed》
Publication date: 2005/10/24
This dazzling masterpiece depicts the era of the two geniuses, Chopin and Delacroix.
Hirano spent three and a half years writing his third work, a 2,500 page novel set in mid-19th century France. Focusing on the friendship between Chopin, representative musician of the July Monarchy and Delacroix, a painter most popular from the Bourbon Restoration to the days of the Second French Empire, Hirano provides his insight on the historical mindset of the bourgeoises before and after the February Revolution, based on the meticulous research he conducted on this time period. Delicate depictions of the psyche with elegant artistic expression achieving depth of thought and using refined writing has secured Hirano readers and fans even outside of the realm of literature. This work is the author's unraveling of the modern era in the post-modern era.

< Part One >
A nine-year romance between Chopin and Sand is on the verge of collapse. In part one, while the clash over Sand's children from another father is written meticulously, the image of the beloved genius musician of the bourgeoises society written with rich nuance.
Chopin's long-time friend Delacroix still faces hostility from neoclassicist artist circles while pursuing his original and dynamic artistic world with vivid colors in solitude.
The love, pains, and creations of the two artists living during the apex of the July Monarchy. Part one ends with the magnificent depiction of Delacroix's painting on the roof of the Assemblee Nationale.

< Part Two >
After his relationship with Sand falls apart, a depressed Chopin performs his first recital in six years to commemorate his comeback. However, immediately after his recital, the February revolution takes rise, and because of his frail constitution, he is forced to move around in various places in England. Furthermore, the combination of Delacroix completing his paining on the roof of the Assemblee Nationale and the revolution, causes an apathetic Delacroix to leave for Normandy in search of bringing back his creative passion, but he receives news of Chopin's death while on that trip.
In the violently changing times, the drastically different paths the two men took in life while being played by politics and losing love come to completion in the overwhelming and moving end! Chopin's legendary concert scene is a must-read for all music fans.
First Appearance
---
『Shincho』2000/10・2001/4