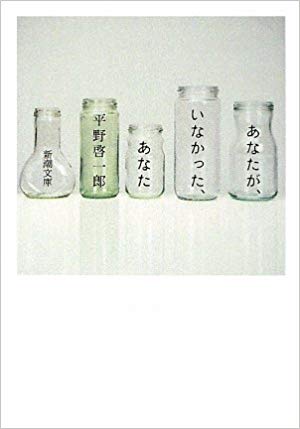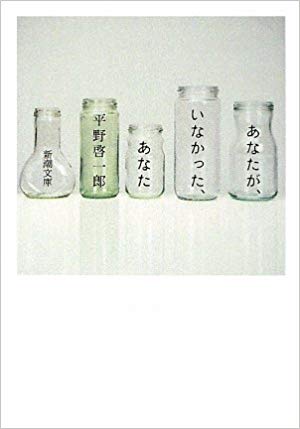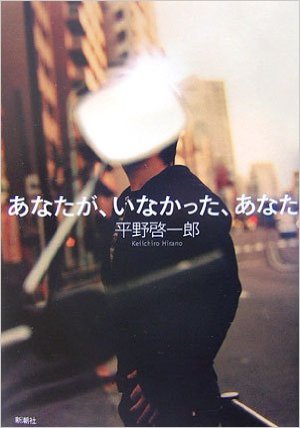 7《You Weren't Here, Dear》
Publication date: 2007/01/30
The final work of Hirano's second period grapples with the "locations" of life and death in the media, closely proximate to modern art.
This work of metafiction reads like a mystery. Ohno from Takase River reappears in At Fécamp, written during the year Hirano lived in France. In this important work we begin to see his later exploration of dividualism emerge.
In the age of Web 2.0 and e-books, this book investigates the possibility of language and books as media, strongly influenced by modern art. The works are filled with astonishing foresight, such as a contra-positioning of natural death by tsunami and sudden death, born out of Hirano's shock at the 2004 Indian Ocean earthquake.
Hirano's experiments after Takase River have been pushed to the limit; some deviations cannot fit in the cubbyhole of "novel," while in others we feel the inevitability of his transition to the third period.
First Appearance
---
Mirror(Newly written)
『At Fécamp』(『Shincho』2004/12)
Woman's room(『Shincho』2004/1「Composition of Woman's room」Changed Tiltle)
One-upped(『Weekly Shincho』2005/7/21)
Chronicle(『Shincho』2006/3)
Artificial foot(『Yasei Jidai』2005/10)
Mother and child(『Shincho』2005/7)
The Foreigner #7-9(『Shincho』2005/7)
The city of Monochrome and the four girls(『Gunzo』2006/2)
Charity(『Subaru』2006/1)
Translated Works
---